A vibrant port amphitheatrically along the Aegean. A huge coastline full of dreamy, crystal-clear beaches. The "Blue City" is a perfect combination of modern vibes, relaxation in nature and longstanding history.
Kavala's strategic location to the north of the Aegean Sea, at the crossroads between East and West, close to the fertile valley of Nestos river and the goldmines of Mount Pangaion attracted human presence very early, in the Neolithic Age. The first settlers came from the island of Thasos, but quite soon Philip II, father of Alexander the Great, conquered the city and made it part of the Macedonian Kingdom. During the following centuries, Kavala would reach the peak of its prosperity as a roman, byzantine and ottoman harbor as well as a thriving industrial center of modern times. The imposing Fortress, the Kamares, emblematic arched aqueduct, the Imaret, ottoman mosques, byzantine temples, mansions of wealthy merchants of the "Tobacco Mecca" narrate stories lost back in time.
No need to go far to find yourself in a beautiful setting of cobbled paths, centuries-old trees, springs and waterfalls, stone bridges and a perfectly restored watermill. The Suburban Forest of Kavala, the Water Road and the Environmental Footpath of Old Kavala are oasis of immense beauty and environmental value, ideal for hikers and nature lovers, just a heartbeat away from the center of the city.
At a distance of 18 km. from Kavala stands Philippi, the most important archaeological site of Eastern Macedonia. Originally a colony of the island of Thasos, the city was named after Philip II who conquered it and adorned it with splendid buildings. After the victory of Octavian and Marc Antony against the assassins of Julius Caesar, outside the city's walls, the new Roman colony was privileged with plenty of glorious buildings. Parts of the great Via Egnatia, the major road that connected the Empire from east to west, can still be seen at the heart of the Roman city. The first Christian church in European territory was founded in Philippi by Saint Paul, nowadays a world-known pilgrimage of religious and historical recognition. Early-Christian Basilicas and the so-called Octagon, splendid constructions of imposing proportions attest the city's prosperity during the Byzantine Centuries.
Philip II, Marc Antony, Octavian, Saint Paul, Justinian, Mohamed Aly, Suleiman the Magnificent, tobacco traders, refugees from Asia Minor, amazing coasts, nightlife and gastronomy, idyllic paths and the legend of a mysterious monolith with magical properties are awaiting to narrate their own, fascinating stories…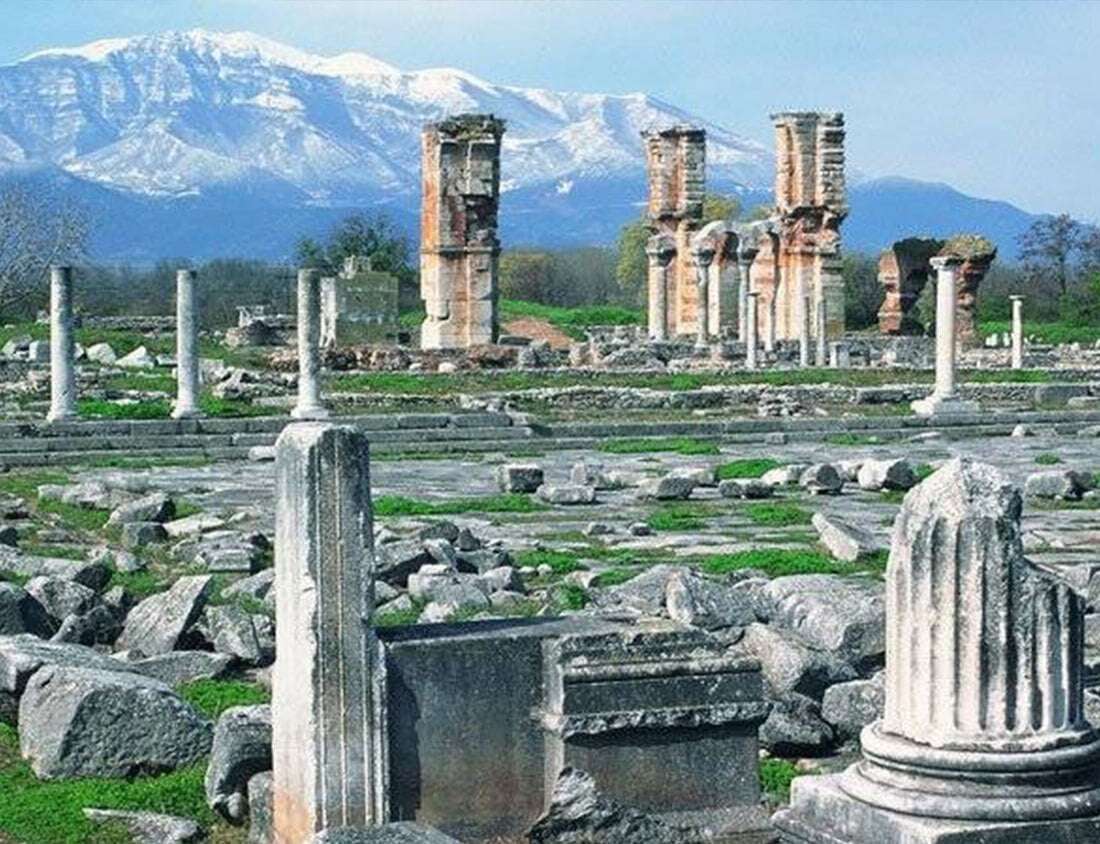 ACTIVITIES
Hiking
Rock-climbing
Swimming and water sports
Visit Philippi Archaeological Site and Museum
Visit the city and monuments of Kavala
CONTACT US