The crown of the Thermaic Gulf, an oasis just a heartbeat away from Thessaloniki.
Mount Chortiatis, 1.2001 m. high, is located to the east of Thessaloniki, between the city and lake Koroneia, reaching the northern part of Chalkidiki and mount Cholomontas.
The mountain's ancient name was Kissos. According to geographer Strabo, it was named after the King of Thrace, who founded there the first settlement. The contribution of Chortiatis to the water supply of the whole area was of major importance since the roman times, as confirmed by the remains of a roman aqueduct preserved next to the modern village. During the Byzantine times it became a prosperous economic, cultural and religious center. From the thriving Monastery of Chortaitis, that gave the present name to the mountain, only survived the original byzantine church of The Transfiguration of the Saviour. The 17th century Ottoman traveler Evliya Celebi makes reference to the old art of ice makers, who made ice into the mountain's natural cavities during winter month, transported it through the steep mountainous paths and sold it as luxury merchandise to wealthy Thessalonians.
The Ice Makers Trail is the best-known and most beautiful hiking route of Chortiatis. Through the cobbled path, constructed by the Allied Forces during the First World War, we discover the secret art of ice making and the vital role of Chortiatis from the ancient times till our days. Surrounded by wildflowers, oak trees, beech trees, firs, chestnut and walnut trees, we will immerse ourselves in the calmness of nature and the breathtaking view to Lake Koroneia and the mountains of Bulgaria. At an altitude of 1.000 m., the SEO mountain refuge welcomes us with smiling faces, warm infusions and delicious soups.
Apart from its immense natural and aesthetic value, Chortiatis is a place marked by historical connotations. On September 2, 1944 the Nazi Occupation Army executed 149 people, looted and burned down the village. The memories of the Holocaust remain alive through testimonies of survivals, memorials and places of tragedy in the declared "Martyred" village of Chortiatis.
A place of memory, a landmark strongly connected to Thessaloniki, an oasis of serenity and beauty ideal for nature and history lovers.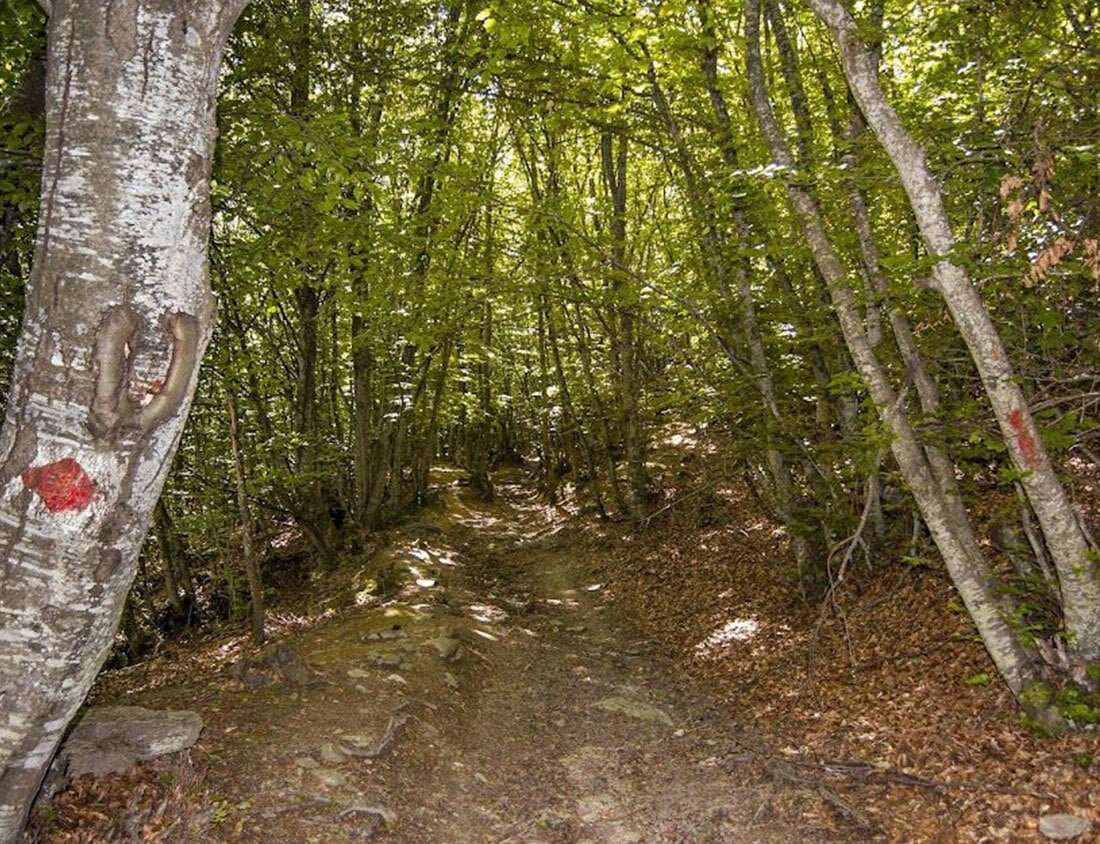 ACTIVITIES:
Hiking
Visit the SEO Mountain Refuge
Visit Chortiatis village and the Holocaust Memorial
Visit the Church of the Transfiguration of the Saviour
CONTACT US