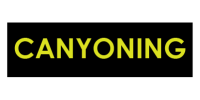 The crossing of canyons with the use of technical equipment. It is a group activity suitable for everyone, as it does not require special skills or perfect physical condition.
A fascinating activity for all ages in idyllic natural settings. A combination of hiking, swimming, sliding, diving, rappelling, on the most secret, unspoiled and awesome mountainous places.
Crystal-clear waters, waterfalls, lakes, green landscapes are only some of the images of the untold beauty of mountains that will be kept in your memory for ever.
Adventure is a book that non-travelers read only one page