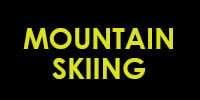 Hiking is an activity for everyone. It does not require special equipment, technical skills or perfect physical condition. An experience to share with people of all ages, colleagues, families, friends, or simply people with common interests. Besides, hiking is a perfect opportunity to make new friendships, reinforcing relationships through fascinating moments.
You can choose your own trail, whether it is an easy mountain hike or the conquest of a peak!
Wandering in nature, mountains, gorges, forests, mountains, rivers will fulfill you with unique experiences, emotions and images, so necessary in our stressful lifestyle. A valuable gift to ourselves, improving our physical condition while reducing everyday stress.
Greece, with mountainous areas of incomparable beauty and diversity offers infinite possibilities of hiking.
Whether you desire a first contact with nature or a more demanding and technical approach, Extremepaths is here to design the hiking adventure of your dreams.
Contact us today!
Το σκι χωρίς όρια. Τα χιονισμένα βουνά, οι κορυφές, οι πλαγιές είναι όλα δικά σου. Χάραξε τις δικές σου γραμμές, κινήσου ελεύθερα.