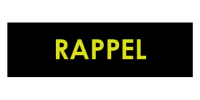 Going down steep slopes and points difficult to access with the use of rope and climbing equipment.
The sense of freedom you gain from hovering over secret mountainous paths, the magical images that can only be seen from above will be captured in your heart forever.
An activity that can be combined with others offered by Extreme Paths.
Our experienced guides will design the ideal, customized program that suits you.
Η περιπέτεια είναι ένα βιβλίο που όσοι δεν ταξιδεύουν διαβάζουν μόνο μία σελίδα