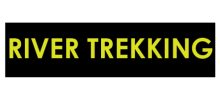 For thousands of years waters create their own path, seeking the way out. Wisely and resourcefully, they constantly carve natural landscapes, creating unique images.
Waterfalls, deep canyons, calm rivers and streams are the places we encounter in river trekking, without the use of special technical equipment.
Diving, walking, swimming, feeling the invigorating freshness is what it takes to follow the paths of water. Abundant vegetation, complex rock formations and crystal-clear streams will get us to another dimension.
Come and share this unique experience with us!
Η ΠΕΡΙΠΕΤΕΙΑ ΕΙΝΑΙ ΕΝΑ ΒΙΒΛΙΟ ΠΟΥ ΟΣΟΙ ΔΕΝ ΤΑΞΙΔΕΥΟΥΝ ΔΙΑΒΑΖΟΥΝ ΜΟΝΟ ΜΙΑ ΣΕΛΙΔΑ